Celebrate the season with a Thanksgiving Play and Pie Party!
I love celebrating Thanksgiving with my first and second-graders.  There are so many Social Studies skills I can pack in during this time of the year. One of my FAVORITE activities is to host a little Thanksgiving Readers Theater and Pie Party!  It is adorable and so much fun!
I have adopted a script from Ruth Robert's play The Eagles and the Turkey. I have had this pack for almost
20 years!  I can't believe it is still available.
The original script came with a CD of cute Thanksgiving songs. Search Ruth Roberts on Apple Music or Spotify to hear some of her timeless, kid-friendly songs.
In the plot of the play, the turkeys and the eagles have an argument over who should be the national bird. The dialogue between these opponents is rich with facts about the national symbols and a bit of history. My kids really learn a lot when reading and preparing for the play.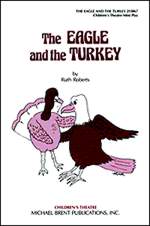 It also includes some cute little songs for the turkeys and eagles to sing and dance to.
Over the River and Through the Woods are popular favorites.  Super cute!
(This is not a paid endorsement.  I am just a huge fan!)
Of course, we make costumes to go with our turkeys and eagles.
We make wings from poster boards and cover them with paper feathers. The feathers are made from butcher paper.  I send a pattern and small rolls of the paper home to be cut.  (It would be too much to do in class.)
Next, to make the costumes tie together, BOTH of the birds wore yellow socks that I made by dying white socks with yellow RIT dye.
So cute.  I am able to use these year to year.
On the day of the play, we invite the parents to come.  I ask parents to bring in store-bought pies and we have a potluck. We serve store-bought pie and milk after the show. Also another BIG hit!!
It is really a precious time.
How do you celebrate Thanksgiving in your classroom?
Have you ever heard of the Turkey Bandit?  It is super fun! Check out my blog post
HERE
to learn all about it!